ENSURE TO INSURE
When you buy insurance from us, you get more than just financial safety. You also get: our promise of simplifying complex insurance terms and conditions, quick stress-free claims, instant quotes and being present for you in the toughest of times.

Our friendly customer support team is your extended family. Speak your heart out. They listen with undivided attention to resolve your concerns. Give us a call, request a callback or drop us an email, we're here to help. Learn More
Rely on us for all your insurance needs!
Julius Mponooka Nkwasire
👍🏽👍🏽👍🏽👍🏽You are so effective! We shall deal again.

Read More
Authur Gwaku
You are super efficient! Thank you so much.

Read More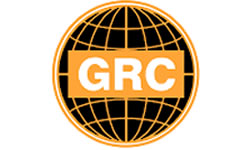 Insurance is a financial safety net, helping you and your loved ones recover after something bad happens — such as a fire, theft, lawsuit or car accident. When you purchase insurance, you'll receive an insurance policy, which is a legal contract between you and your insurance provider. And when you suffer a loss that's covered by your policy and file a claim, insurance pays you or a designated recipient, called a beneficiary, based on the terms of your policy. The most difficult thing about insurance is that you're paying for something you hope you never have to use. Nobody wants something bad to happen to them. But suffering a loss without insurance can put you in a difficult financial situation. Insurance is an important financial tool. It can help you live life with fewer worries knowing you'll receive financial assistance after a disaster or accident, helping you recover faster. When it comes to life insurance, this could mean your family doesn't have to move out of the house or that your kids can afford to go to college. For auto insurance, it could mean you have extra cash in hand to help pay for repairs or a replacement vehicle after an accident. Insurance can help keep your life on track, as much as possible, after something bad derails it.